Aries has the ability to merge different disciplines into a single product and provide a complete response to our customers´ demands.
Aries gathers all its knowledge to carry out any project demanded by any aeronautical customer, developing it from any level.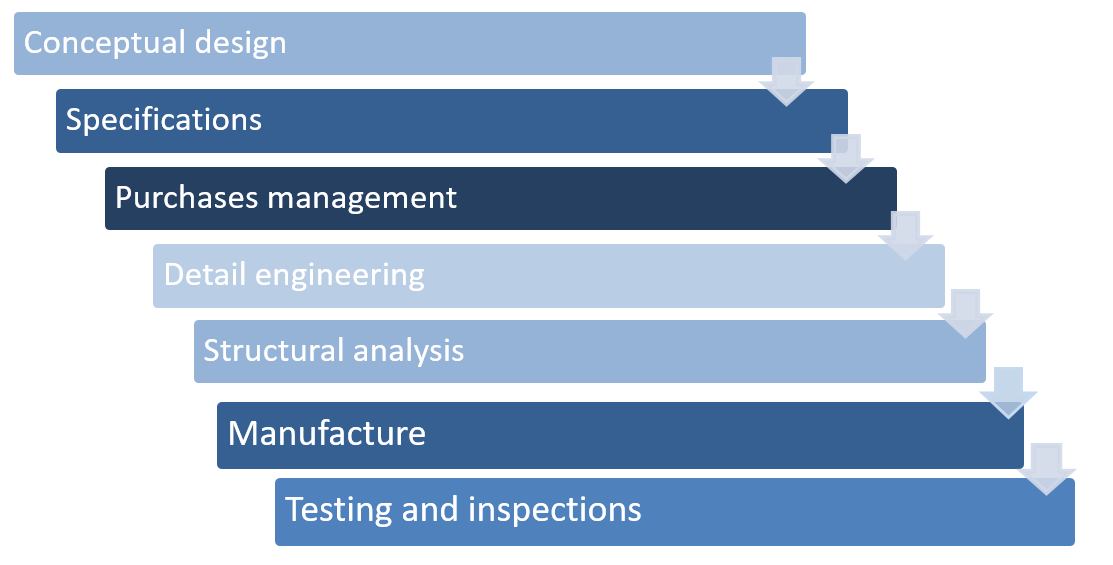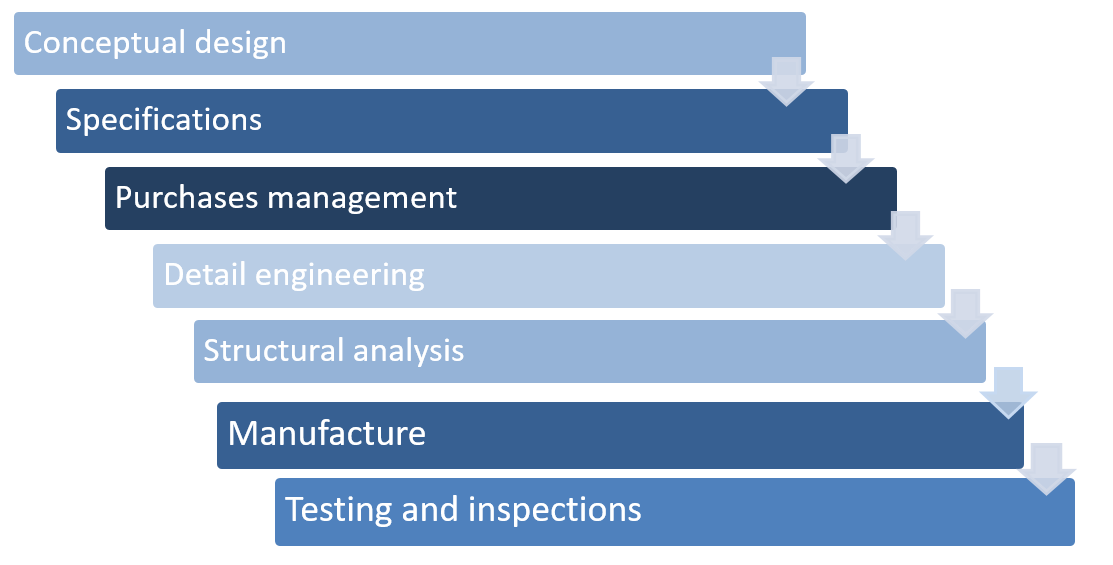 All of this is possible thaks to Aries personnel tolling experience and through the collaboration agreements Aries has signed over the years with different highly qualified and proven Aeronautical suppliers.
Airbus A380 Transport Jig manufacture.
Aries manufactured 6 transport jigs for AIRBUS A380 programme, each of them with a mechanism capable of moving and rotating the HTP, thereby allowing the HTP to adapt different transport positions to fit to each need, both by sea (transport by boat and by barge) and by road transport (special vehicle and transport gondola).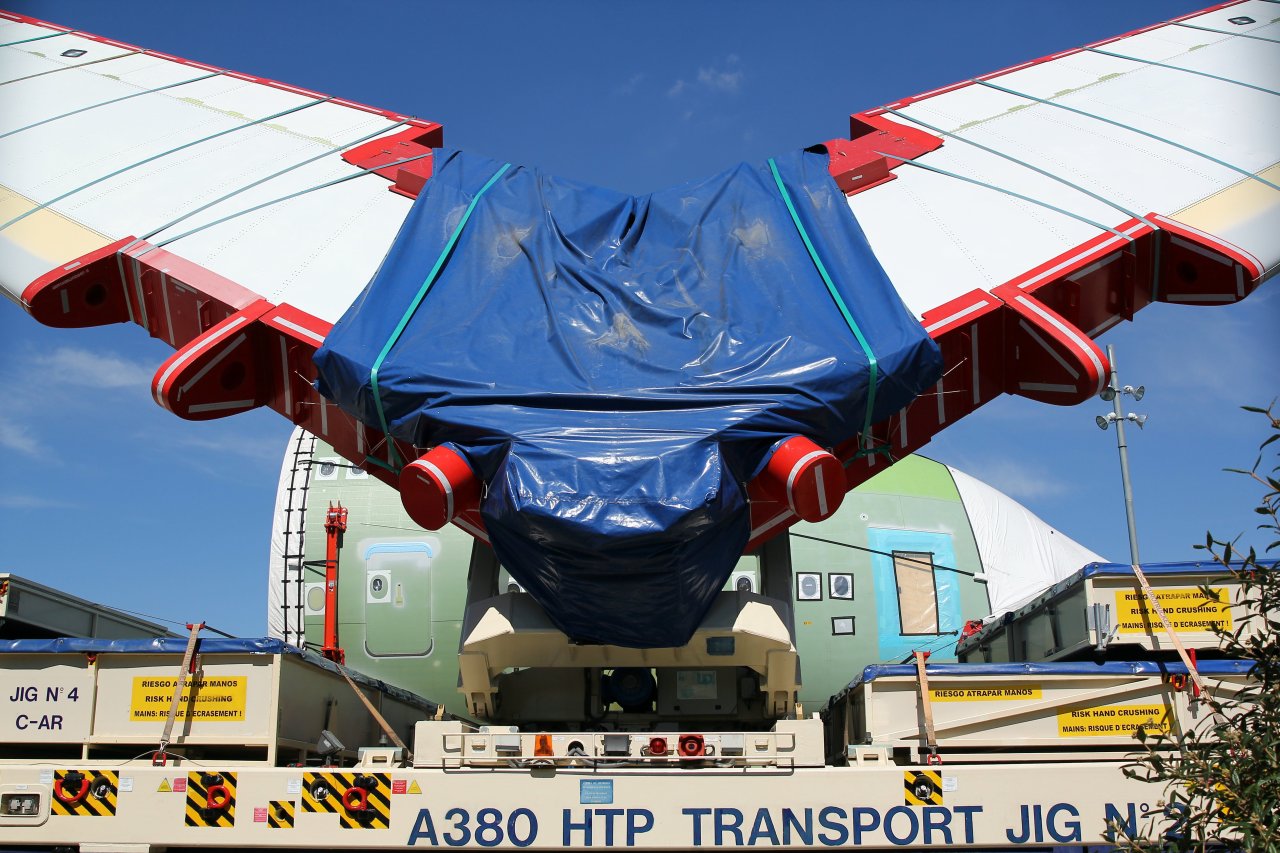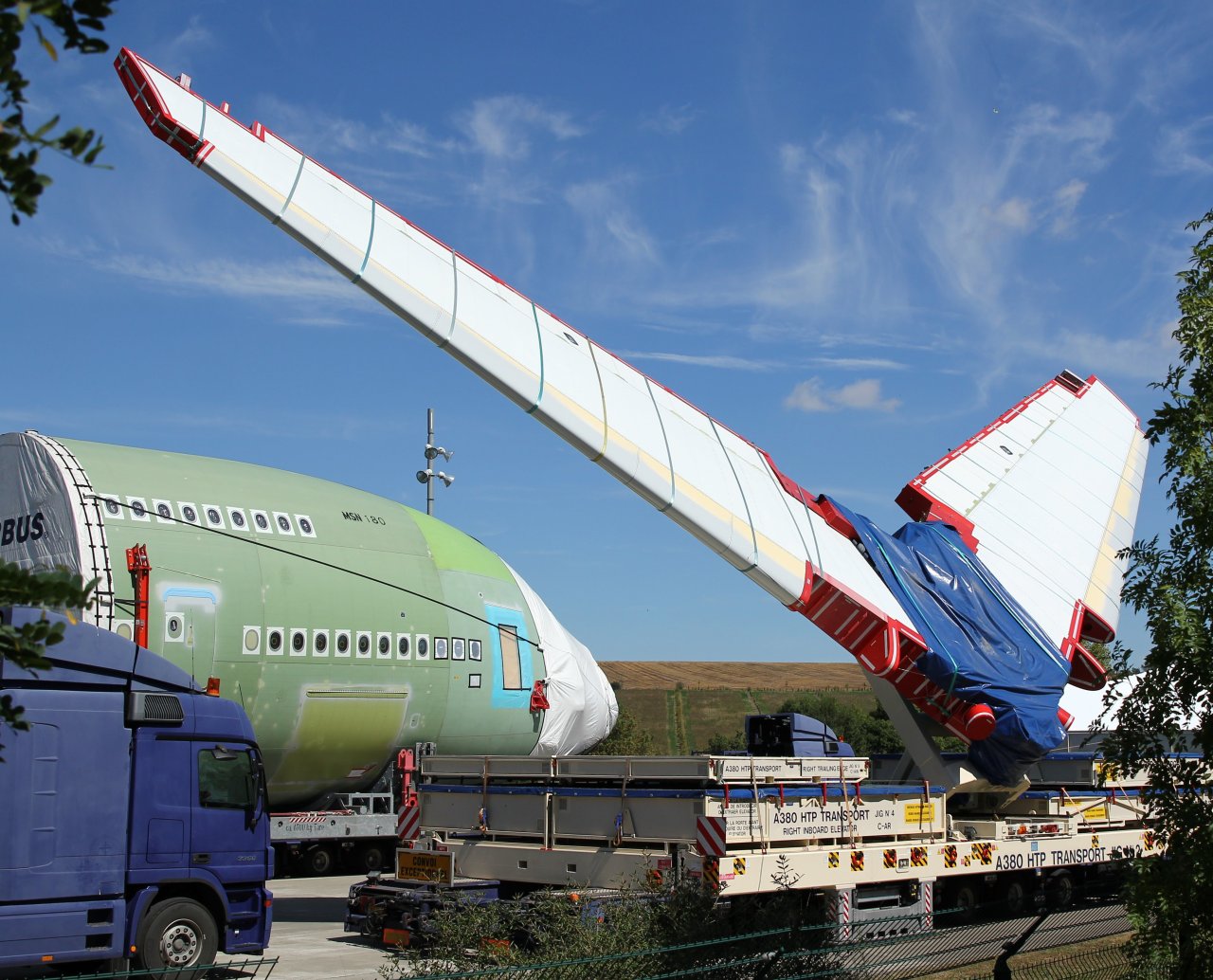 Transport Jig manufacture for COAST COMPOSITES INC.
Aries succesfully manufactured a 33 x 6m. transport jig to transport the curing tools of the A350 wing lower linings from its assembly bay to AIRBUS.
Aries also collaborated with Coast in the design of the tool, manufacturing it in just two weeks.
A350 Transports Jigs assembly
Aries took care of the reception of these tools, review and repair of damaged or poorly finished parts for both NFM and/or AIRBUS. Final adjustments by laser tracker measurements, improvements in design and functionality and final delivery to the customer.